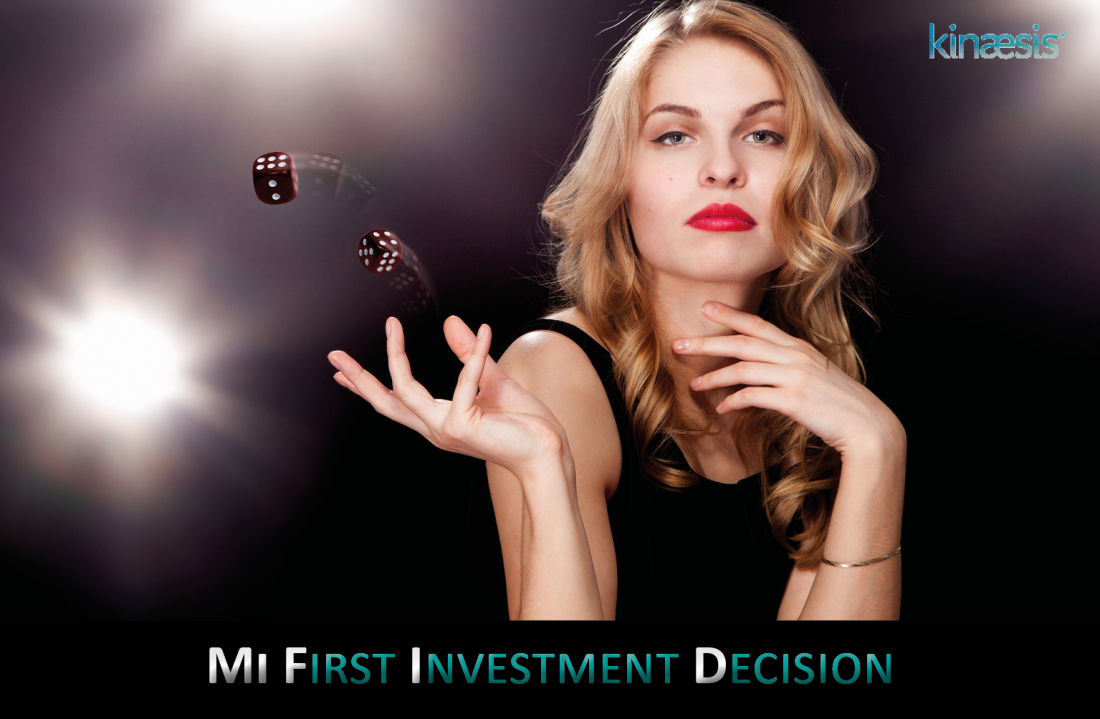 We're a nation of gamblers. Whether it's the National Lottery, Grand National, World Cup sweepstake, pub fruit machine or even the penny falls on Brighton pier. It's not necessarily hardcore darkened rooms with swirling smoke and the sound of ice chinking in whisky glasses but more that we like a little flutter every so often. You just never know….
However, most of us gamble with huge sums of money every day without giving it a moment's thought. Every day we go to the casino, put our money into a stranger's hands and hope that they'll do the best for us and we'll come out on top. And depending on how well they gamble with our money dictates how our life will turn out. Scary huh?
Imagine, if you can, what it would be like to be starting work again with the knowledge that you've gained over the years. I'm sure there are many things that you'd do differently but I'm pretty sure your finances would be pretty high up that list. (If only I'd got into Microsoft, Apple, Facebook etc). However, I'm also pretty sure that if someone came to you now and said that they'd met a clever chap selling books out of his garage that would make millions but needed £25k then you'd be unlikely to invest). And why wouldn't you invest? Concerns about legitimacy, trust, potential loss of £25k would probably be pretty high on your list.
So how does this relate to MiFID II? This amendment to the original Markets in Financial Instruments Directive (MiFID) has been introduced following the financial crisis to improve the functioning of the financial markets and improve investor protection.
Within the enhanced investor protection part of MiFID II, the concept of product governance is defined to ensure, in the simplest terms, that the right product is sold to the right person. Additionally, that the person or company selling a product to an investor understands their hopes and dreams but also the cold hard reality of their financial position. This attempts to ensure that the investor receives independent advice and is guided towards the most appropriate product or products.
It doesn't stop there though. The product governance element also places a responsibility on the manufacturer (investment managers) to provide a target market for their products. This allows the distributor (seller) to understand for whom this product is suitable. The manufacturer can even define a negative target market which tells the distributor who shouldn't buy this product.
An added complication is that the manufacturer has to keep an ongoing eye on sales of their products and ensure that they're being targeted at the right people. So there is a whole new infrastructure of data exchange between the distributors and manufacturers. If you find yourself in the middle of that chain then you have to play pass the parcel.
There are many other parts to MiFID II but this piece alone creates significant IT challenges as it requires new solutions and additional data capture which all needs to be in place by January 2018.
And what happens if you choose to ignore the independent advice and gamble on something? Well Caveat Emptor of course!
For further information on MiFID II Product Governance or how Kinaesis can help you then please contact info@kinaesis.com.