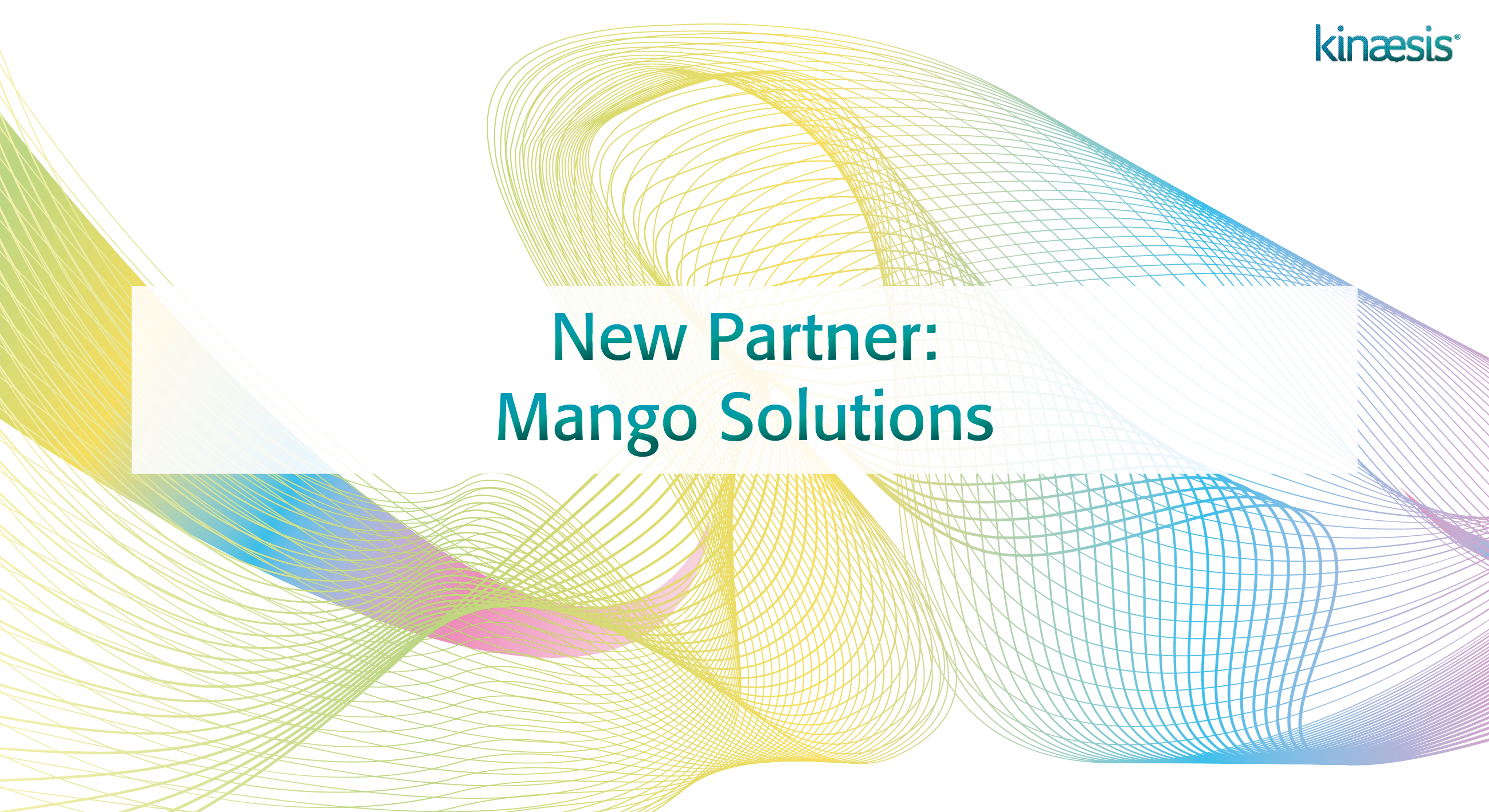 We are delighted to announce that we have just signed a partnership agreement with Mango Solutions. This heralds some very exciting developments for us and we look forward to utilising their Data Science expertise in some upcoming projects so keep your eyes peeled for further developments!
Simon Trewin, Director of Kinaesis, welcomed in the new partnership by saying, "We are very pleased to welcome Mango Solutions as a partner. We are looking forward to working with them to enhance Kinaesis solutions delivery capability."
A representative from Mango added that: "We are delighted to formalise the partnership with Kinaesis. As Financial Services companies continue to embrace a data-driven approach, working with Kinaesis, consultants with deep domain knowledge and trusted relationships, is a logical and complimentary next step for Mango Solutions."
We would like to take this opportunity to officially welcome them as our Partner.
Any further queries should be directed to info@kinaesis.com