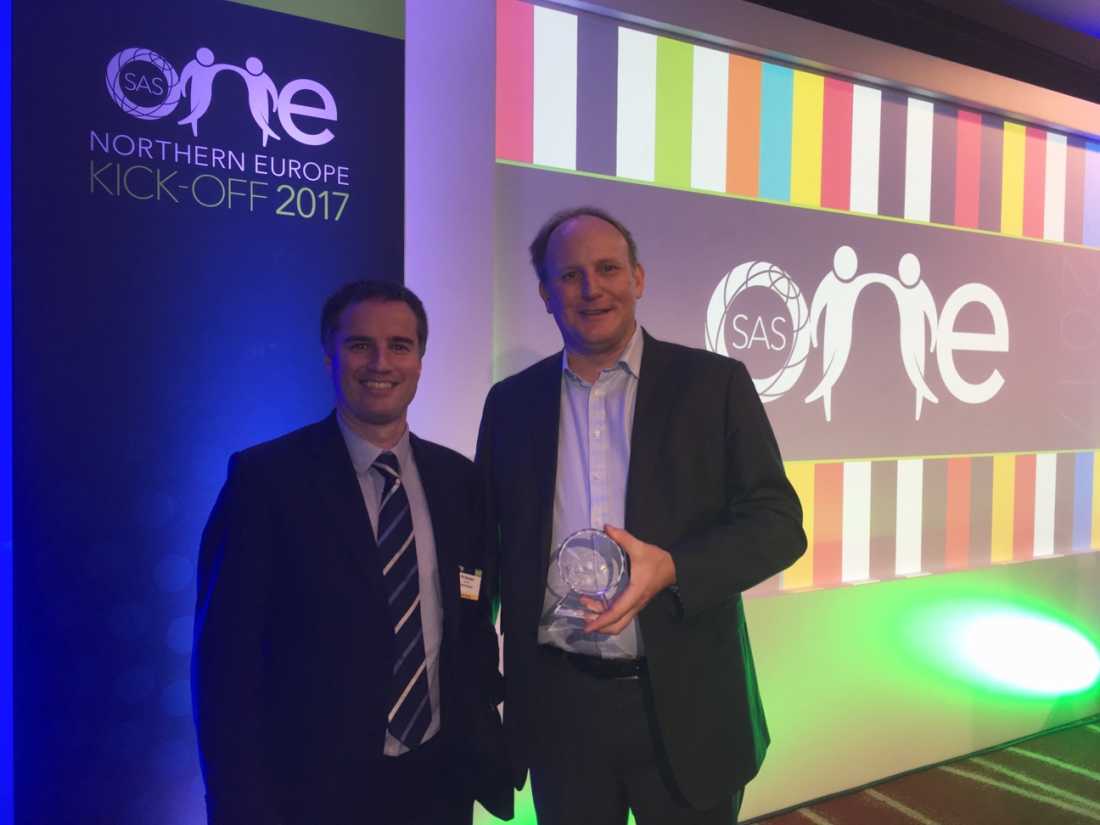 Kinaesis, the industry leading, independent, data management, analytics, reporting and domain expert, was awarded a Special Partnership Award by SAS, the leader in analytics, at its recent Northern Europe Sales Kick-Off in London. The award was presented to Kinaesis in recognition of their market leading approach for tackling banking regulation BCBS 239, including close collaboration with SAS to ensure a global banking client gained regulatory compliance.
Simon Overton, Head of Financial Services at SAS UK & Ireland, commented: "We welcomed nominations for firms across Northern Europe, from very small niche practices to large corporations. Through their engagement with the client and SAS, Kinaesis demonstrated how their approach can provide solutions to our clients' BCBS 239 compliance challenges. We very much look forward to working on similar projects with Kinaesis throughout 2017 and beyond."
Simon Trewin, co-founder of Kinaesis, commented: "We are delighted to have been recognised for the successful delivery of BCBS 239 compliance for our client working alongside SAS. This project demonstrates that utilising a data centric approach and SAS best-in-class technology provides a cost effective and sustainable compliant solution to meet strict timescales and complex regulatory requirements."
The Special Partnership Awards were developed to recognise and reward excellence, best practice and innovation. They are open to all partners operating and working in a wide range of sectors, including financial services, telecommunications, retail, manufacturing and the public sector.