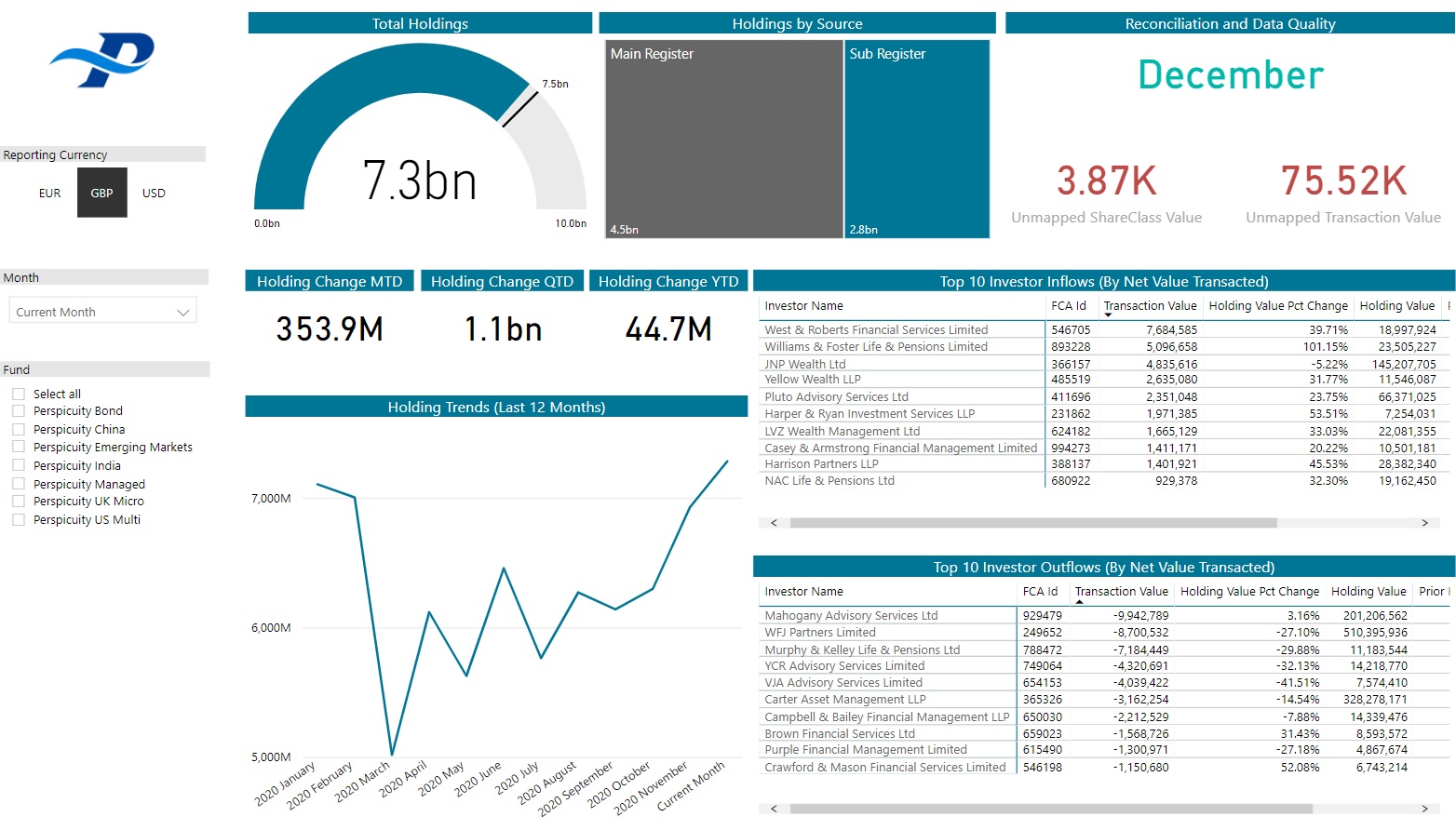 We have just launched an online demonstration of our successful Know Your Register (KYR) platform for Investment Managers. To see how this modern, innovative platform can revolutionise your Sales and Operations analytics, click here. At the end of the demonstration you will be able to request access to our live demonstrator.
This is what one Operations Director from a UK Fund Manager had to say after using the KYR platform:
"We have used Kinaesis KYR for over 4 years to provide comprehensive, detailed and complete breakdowns of intermediary activity across all registers. In that time it has helped us improve the efficiency of both our Operational Reporting and Sales and Marketing activities through its up-to-date and accurate data. We no longer have to rely on infrequent, manually intensive and error-prone spreadsheet solutions to generate MI reports and Sales data. I would recommend KYR to Fund Managers who struggle to understand their intermediary distribution."