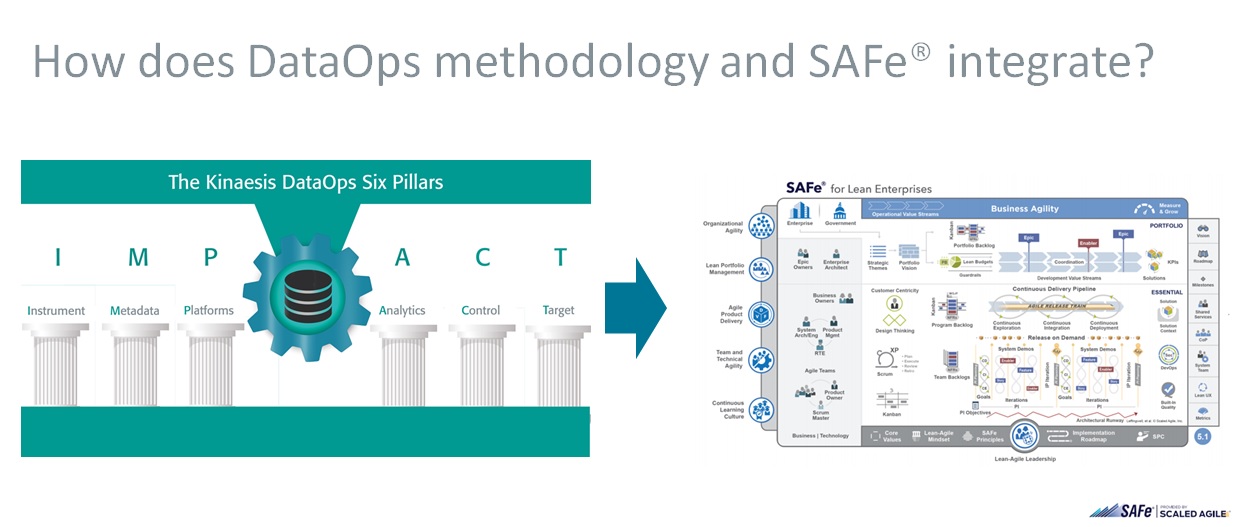 How do you leverage our DataOps six IMPACT pillars alongside your SAFe agile methodology?
We get asked this question a lot. Many organisations have rolled out a SAFe agile methodology for software development in their organisations. Where does our DataOps Six Pillars methodology fit into this?
This new DataOps academy video provides you with the knowledge you need to understand how to apply SAFe effectively to a data and analytics project by leveraging the Six IMPACT pillars of DataOps.
Click on this link to access this new course.